KeAi Talks: Mitochondrial Communications serial webinar 3
23 二月 2022, 20:00 - 21:30
Wednesday, 23rd February, 20:00 –21:30 (Beijing time)
20:00pm – 21:00pm
Metabolic reprogramming of mitochondria
Thomas Langer, PhD
Director, Max Planck Institute for Biology of Ageing, Cologne, Germany
21:00pm – 21:30pm
The clearance of damaged mtDNA under
oxidative stress
Zhiyin Song (宋质银), PhD
Professor, Wuhan University

Host:
Professor Quan Chen
Editor-in-Chief, Mitochondrial Communications
Dean of College of Life Sciences, Nankai University
Registration link (Zoom):
https://keaipublishing.zoom.us/webinar/
register/WN_h8pCnicKSqqkVnzCEDuYMg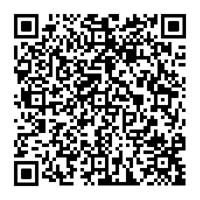 Professor Thomas Langer, PhD
Director, Max Planck Institute for Biology of Ageing, Cologne, Germany
Thomas Langer earned his PhD from the Ludwig Maximilian University Munich for work on chaperone-mediated protein folding. After working at the Memorial Sloan Kettering Cancer Center in New York, he established an independent junior group focusing on mechanisms of mitochondrial quality control. He was appointed as professor at the University of Cologne in 2001 and is director at the Max Planck Institute for the Biology of Ageing in Cologne since 2018. His group studies mitochondrial biology at the cellular and organismal level, focusing on mitochondrial proteases and their role in regulating mitochondrial morphology and the metabolic rewiring of mitochondria. The aim of these studies is to understand the contribution of mitochondria to ageing and age-associated diseases, such as neurodegeneration, cardiomyopathies and cancer.
Professor Zhiyin Song (宋质银), PhD
Professor, Wuhan University
Zhiyin Song received his PhD from University of Science and Technology of China in 2005, he then carried out post-doctoral training in California Institute of Technology (Caltech) between 2005-2010. Zhiyin Song became a professor in College of Life Sciences at Wuhan University in 2010 and received the grant "The National Science Fund for Distinguished Young Scholars" in 2021. Zhiyin Song's research interests are in the areas of mitochondrial dynamics and quality control. Song's lab focuses on the role of mitochondrial dynamics and quality control in normal cellular function and human diseases. To address these issues, Song lab developed some novel technologies for mitochondrial research, and created some mice models to study the occurrence and development of mitochondria associated human diseases.