Writing for the media – how to transform your research findings into news
22 三月 2022, 16:00 - 17:00
Webinar time: 16:00-17:00, 22 March 2022 (Beijing time)
In this free webinar, you'll be walked through the steps involved in creating a press release for the media. Our expert speaker will share best practice tips on the structure and tone, and explain how you can create a compelling story from even the most complex research findings. You will learn key tips and tricks you can use to attract the attention of busy media reporters.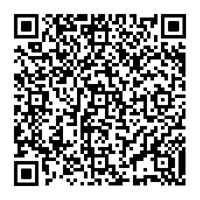 Linda Willems
Freelance writer and owner of Blue Lime Communications
After starting her working life as a newspaper journalist, Linda held a variety of communications roles in the UK, Australia and New Zealand, working frequently with universities and medical organizations. In 2011, she moved to the Netherlands, where she joined the scholarly publisher Elsevier. During her six years with the company, she concentrated on journal author, reviewer and editor communications, editing several of Elsevier's researcher-focused publications. She's now a freelance writer and owner of Blue Lime Communications, and works closely with KeAi on promoting the high-impact research published in their journals.

Zhao Chai PhD
Vice General Manger of KeAi Publishing