Professor Hua Wang is the Recipient of the 2020 Fu Chengyi Youth Science and Technology Award
Published 04 November, 2020
Congratulations to Professor Hua Wang, who was awarded the prestigious "Fu Chengyi Youth Science and Technology Award" by the Chinese Geophysical Society. The award was established in 1997 to recognise young Chinese geophysicists who have made outstanding achievements to the field of geophysics in the past five years. It is the highest award granted to young scholars by the Chinese Geophysical Society.
Professor Wang Hua was presented with the award at the 2020 Annual Meeting of Chinese Geoscience Union (CGU) which was held in Chongqing 18-21 October. The conference attracted nearly 4,000 geoscience workers and more than 80 exhibitors.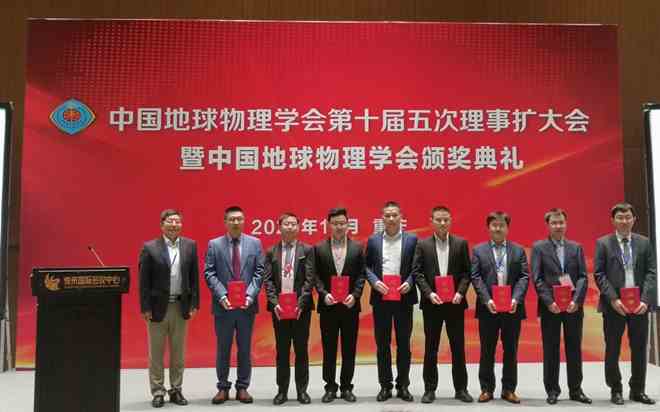 Professor Hua Wang, of the University of Electronic Science and Technology of China, is also the co-editor of Artificial Intelligence in Geosciences (AIIG).