New Editor-in-Chief of Biotechnology Notes
Published 15 September, 2020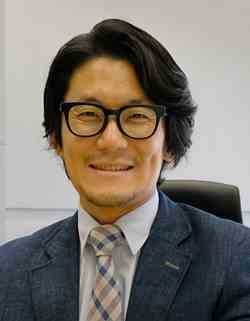 We are pleased to announce that Prof. Matthew Chang has been appointed the new Editor-in-Chief of Biotechnology Notes. He will officially take over leadership of the journal from Professor Hal Alper on 15 September 2020.
Prof. Chang is Director of the Singapore Consortium for Synthetic Biology (SINERGY), Wilmar-NUS Corporate Laboratory (WIL@NUS) and NUS Synthetic Biology for Clinical and Technological Innovation (SynCTI), and Associate Professor in Biochemistry and Synthetic Biology in the Yong Loo Lin School of Medicine at the National University of Singapore.
His research focuses on studying the engineering of biology to develop autonomous, programmable cells for biomedical and biomanufacturing applications. His scientific contributions have been recognised with honours and awards, including the National Research Foundation of Singapore Investigatorship Award, NUHS-Mochtar Riady Pinnacle Research Excellence Award, the Korean Federation of Science and Technology Societies Presidential Award, and the Scientific and Technological Achievement Award from the US Environmental Protection Agency.
Prof. Chang is an author of over 100 scientific publications and serves as an editor and editorial board member for over 15 biotechnology journals. He led the establishment of the Asian Synthetic Biology Association (ASBA) and the Global Biofoundry Alliance (GBA) and serves on the World Economic Forum's Global Future Council on Synthetic Biology. He has trained over 50 undergraduate and high school students, 20 PhD students and 40 research scientists, many now in leadership roles in academia, government and industry. http://SynCTI.org/.
Please join us in welcoming Prof. Matthew Chang to his new role in the journal!