2020 International Conference on Defence Technology
Published 10 April, 2020
The 2020 International Conference on Defence Technology (2020 ICDT) is intended to be held during 26-30 October, 2020, at International Youth Convention Hotels in Nanjing, China.
The 2020ICDT follows on from the very successful 2018 ICDT. Over 600 delegates, representing over 20 countries, attended the 2018 ICDT. Countries represented included France, Italy, Poland, Russia, Singapore, South Africa, Sweden, UK, USA and China. There were many extremely interesting and informative presentations covering basic research in the fields of impact physics, rail guns, energetic materials, properties of materials, novel manufacturing processes and photoelectronic information systems.
The 2020ICDT brings together many different and extremely interesting and informative presentations covering basic research in the fields of defence science and technology.
Theme Categories
Session 1: Energetic Materials
Session 2: Explosion & Impact,including Armour & Protection
Session 3: Novel Manufacturing Processes and Management (includes Additive Manufacturing,3D Printing,Metals with Nanostructures,Casting Technology)
Session 4: Autonomous Technology
Session 5: Application of Composite Materials
Session 6: Directed Energy and Pulsed Power
Session 7: Modelling & Simulation in Defence Science & Technology
Session 8: Photoelectronic Information Technology
Session 9: Other Defence Technologies
ICDT Website:
Invited Oral Presentations
Timon Rabczuk
Professor, Academician of the European Academy of Sciences;Chair of Computational Mechanics
Affiliation: Faculty of Civil Engineering,Bauhaus Universität-Weimar, Germany
Title: Coming Soon…
Wang Huaming
Professor, Academician of the China Academy of Engineering
Affiliation: School of Materials Science and Engineering,Beihang University, China
Title: Additive Manufacturing (3D Printing) for High-Performance Large Critical Metallic Components and its Impacts on Advanced Materials and Manufacturing Industries
Gerald Nurick
Professor,Fellow of the University of Cape Town,Fellow of the South African Academy of Engineers,Honorary Fellow of South African Institution of Mechanical Engineering,Honorary Member of the International Society of Impact Engineering,Life Member of the Indian Society of Theoretical and Applied Mechanics
Affiliation: University of Cape Town, South Africa
Title: The Art and Science of Using Plastic Explosive Methods in Experiments to Determine the Dynamic Plastic Response of Structural Components
Daniel Rittel
Professor,Honorary Professor of Universidad Carlos III de Madrid,Fellow of the Society for Experimental Mechanics,Fellow of the American Society of Mechanical Engineers,Associate Editor of Mechanics of Materials,Associate Editor of the International Journal of Engineering Science,Associate Editor of the International Journal of Impact Engineering
Affiliation: Israel Institute of Technology, Israel
Title: Coming Soon…
Tan Ying
Professor
Affiliation: School of Electronic Engineering and Computer Science,Peking University, China
Title:Swarm Intelligence and Its Application to Multi-Objects Search
Hao Qun
Professor,Associate Editor of Defence Technology
Affiliation: School of Optics and Photonics,Beijing Institute of Science and Technology, China
Title:Novel Imaging Technique with Simultaneous Zoom and Line of Sight Stabilization for Mobile Platform
Li Baoming
Professor,Principal scientist
Affiliation: China Academy of Ordnance Science, National Key Laboratory of Transient Physics of Nanjing University of Science And Technology,China
Title: Coming Soon…
Rusinek Alexis
Professor
Affiliation: Laboratory of Microstructure Studies and Mechanics of Materials, Lorraine University, France
Title: Advanced Constitutive Relations and Original Experiments at High Strain Rates
Simon Bland
Senior Lecturer
Affiliation: Department of Physics, Imperial College London,UK
Title: New Insights into Pulsed Power Driven Underwater Wire Array Explosions and Their Use to Propel Flyer Plates
Chen Pengwan
Professor
Affiliation: Faculty of Civil Engineering,Bauhaus Universität-Weimar, Germany
Title: Impact Safety of Explosives:Experiments and Modeling
Tutorials
Each tutorial fee(not included in the registration fee)is 1200 RMB
Clive Woodley
Principal Scientist
Affiliation: Imperial College London,UK
Tutorial Description:The course is intended to be attended by scientists and engineers relatively new to the area of the interior ballistics of guns. Specific areas covered in the tutorial will include the following:1)Ignition of Solid Propellants;2)Solid Propellants;3)Novel Guns and Advanced Charges;4)Charge Design and Interior Ballistics Modelling;4)Other areas may be addressed by request in advance or questions during or afterwards.
Adam Wiśniewski
Professor
Affiliation: Military Institute of Armament Technology,Poland
Tutorial Description:New materials for passive armours:1) Behaviour of passive armours after impact of different types of projectiles;2)Nanostructural Steel (NS), their parameters, building of armours with NS and testing;3)Shear Thickening Fluid (STF), their parameters, building of armours with STF and testing;4)Magnetorheological Fluid (MF), their parameters, building of armours with MR and testing.
Nicolas Eches
Principal Scientist
Affiliation: Nexter Munitions Company,France
Tutorial Description:The topic of this tutorial is to describe what are the interaction between the different components of the system, i.e. the projectile ends its inner parts such as sabot and penetrator, the barrel, rifled or not, the breech block, the recoil system, and the guiding system, such as the cradle or the sled. The motion equations will be described, detailing the different efforts applied on the projectile, and the reactions of the different parts of the weapon system. Modelling and experimental techniques will also be presented, and will allow to study the sensitivity of several definition parameters. To conclude, the influence of the muzzle and projectile movements on the final impact point will be examined and some information about intermediate ballistics will be given.
Luigi T. DeLuca
Professor
Affiliation: Politecnico di Milano,Italy
Tutorial Description:This tutorial describes the main features, in terms of performance parameters, of solid rocket propellants loaded with nanometals and intends to emphasize the unique properties made possible by the addition of nano-sized energetic ingredients. In the first part, steady combustion regimes are examined in detail, including burning rate, pressure exponent, and initial temperature sensitivity, for a wide variety of solid propellants. In the second part, unsteady combustion regimes are discussed, including ignition, extinction by fast depressurization, self-sustained oscillatory burning, pressure deflagration limit, acoustic damping and other transient burning processes. In the third part, particle passivation and coating, chemical and mechanical activation, condensed combustion products, aggregation/agglomeration phenomena, hazards and aging, and delivered specific impulse of solid rocket motors are treated.
Registration Fee
| | | |
| --- | --- | --- |
| | Before/On 29 February 2020 | After 29 February 2020 |
| Regular participant | 3800 RMB | 4800 RMB |
| Student | 3000 RMB | 3800 RMB |
| Accompany person | 3000 RMB | 3800 RMB |
Awards
Best Contribution Award Only one Bonus:60,000 RMB
Best Poster Presentation Award Only one Bonus:12,000 RMB
The Young Author Awards six Bonus:10,000 RMB per person
Exhibition
2020ICDT welcomes research institutes,companies,laboratories that related to enterprises and institutions to display military trade equipment model test equipment and technical software equipment and publications, etc. Please contact the 2020ICDT Organizer Committee for the exhibition and sponsorship. You can find the contact information at the bottom of this email.
Travel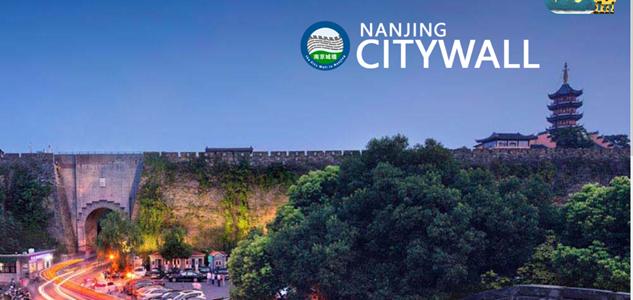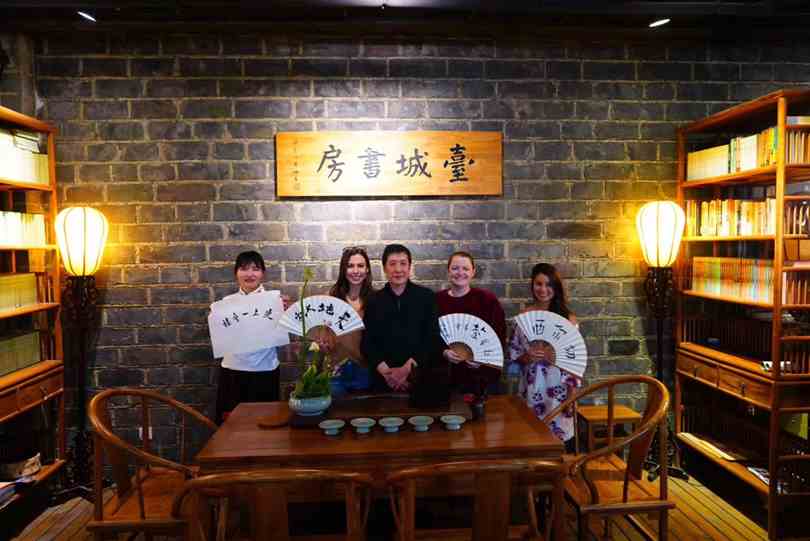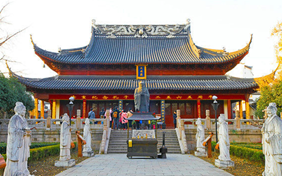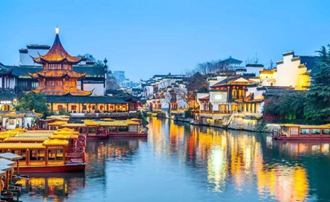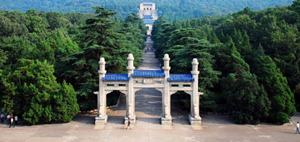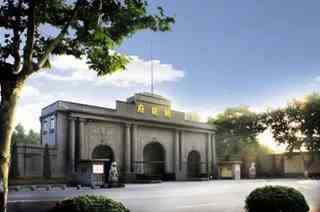 The specific content of the meeting can be found on 2020ICDT Website:
Contact us:
Liu Li
+86-10-68964830
Clive Woodley
Address 10 yard Chedaogou,Haidian District,Beijing 100089,P.R.China