1st International Conference on Energy Storage and Saving
Published 26 March, 2022
20-23 October 2022 I Xi'an, Shaanxi, China
Following the successful launch event for Energy Storage and Saving (ENSS) is 2021, Xi'an Jiaotong University will host the 1st International Conference on Energy Storage and Saving (ICENSS) in 2022. The conference will provide an international forum for exchanging the latest technological information and research related to energy storage and energy saving.
Topics:
Thermal, electrochemistry, biological energy storage
Hydrogen, batteries and fuel cells
Energy storage materials
Energy saving technology
Smart energy and intelligent management
Pollutant emission reduction
Environmental impact and sustainable development
Building applications
Economics and business models
Other related areas
Important dates:
30 May2022 - Abstract submission due
30 June2022 - Abstract acceptance notification
31 July2022 - Full paper submission due
30 August2022 - Paper acceptance notification
30 September2022 - Final paper submission due
Registration fees:
Onsite event or hybrid event with online and onsite participants
Full Delegate (offline):
US $ 400 (before 30 June 2022)                                  
US $ 500 (after 1 July 2022)
Student Delegate/Accompany Guest (offline):
US $ 200 (before 30 June 2022)                                  
US $ 250 (after 1 July 2022)
50% discount for online attendees
Detailed registration and accommodation information for ICENSS can be found at: http://event.icrp.xjtu.edu.cn/111446712/
Publication:
Accepted papers will be recommended for publication on Special Issues of Energy Storage and Saving (ENSS).
Open access publication
Co-operation with KeAi using EM system on Elsevier
Publication funding supported by Xi'an Jiaotong University
ENSS has been selected into the Project of High Starting Point New Journals of China in STEM Journal Excellence Action Plan in 2021.
Online submission:
https://www.editorialmanager.com/enss/default.aspx
Contact us:
Official Contact: enss@xjtu.edu.cn
Dr. Wenxiao Chu: wxchu84@xjtu.edu.cn
Dr. Zhilong Cheng: chengzl@xjtu.edu.cn
Mr. Chunyu Zheng: zhengchunyu@xjtu.edu.cn
Chairs and Co-Chairs of ICENSS:
Chairs
Yulong Ding, University of Birmingham, United Kingdom
Ho Seok Park, Sungkyunkwan University, South Korea
Qiuwang Wang, Xi'an Jiaotong University, China
Co-chairs
Majeed Mohamad, University of Calgary, Canada
Shujiang Ding, Xi'an Jiaotong University, China
Yoshihiro Deguchi, Tokushima University, Japan
Scientific and Advisory Committee:
Chair
Yaling He, Xi'an Jiaotong University, China

Co-Chairs
Neven Duic, University of Zagreb, Czech Republic
Peixue Jiang, Tsinghua University, China
Mohammad Ahmad Al-Nimr
JO John Loughhead, United Kingdom
Ibrahim Dincer, Canada
Henrik Lund, Denmark
Aoife M. Foley, United Kingdom
Qi Luo, China
Zhen Huang, China
Christos Markides, United Kingdom
Hongguang Jin, China
Abdul Ghani Olabi, United Arab Emirates
Jiří Klemeš, Czech Republic         
Yimin Xuan, China
Soteris Kalogirou, Cyprus    
Guangxi Yue, China
Yinghong Li, China       
Tianshou Zhao, China
International Organizing Committee:
Chair
Qiuwang Wang, Xi'an Jiaotong University, China

Co-Chair
Ri Li, University of British Columbia, Canada
Luisa Cabeza, Spain
Qiang Liao, China    
Petar Varbanov, Czech Republic
Bingyang Cao, China
Linhua Liu, China
Judith Vidal, United States
Haisheng Chen, China    
Lin (Vivien) Lu, Hong Kong, China  
Fuchen Wang, China                          
Chaobin Dang, Japan
Kun Luo, China
Liwei Wang, China
Yoshihiro Deguchi, Japan     
Xuehu Ma, China     
Dehong Xia, China
Yaroslav Grosu, Spain
Markovska, North Macedonia     
Rui Xiao, China
Jiaqi Huang, China   
Pawel Oclon, Poland      
Chao Xu, China
Siir Kilkis, Taiwan    
Zuoqin Qian, China   
Yuying Yan, United Kingdom
Mingjia Li, China
Alessandro Romagnoli, Singapore    
Mingfa Yao, China
Peiwen Li, United States   
Elisa Sani, Italy  
Yan Yao, United States
Qiang Li, China     
Yong Shuai, China   
Lizhi Zhang, China
Yanjun Li, China   
Zhengkai Tu, China
Yinshi Li, China      
Chunping (Sue) Xie, United Kingdom
Yongliang Li, United Kingdom   
Yusuke Yamauchi, Australia
Organized by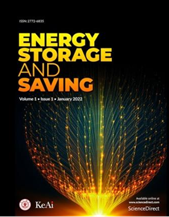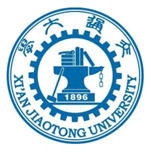 International Joint Research Center for Heat and Mass Transfer in Energy and Environmental Engineering
International Joint Research Lab of Thermal Science and Engineering
Xi'an Jiaotong University