Dr Zhifu Mi, Associate Editor-in-Chief, Selected for Forbes 30 Under 30 Class of 2019
Published 14 February, 2019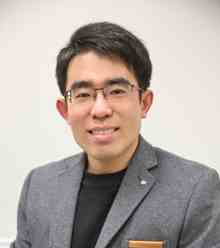 Associate Editor-in-Chief Dr Zhifu Mi has been chosen to join the Forbes 30 Under 30 Europe class of 2019 in the Science and Healthcare category. The selection recognises Zhifu's innovative research into the economics of climate change and his potential for creating real world impact in his field.
Zhifu's research currently focuses on two main areas:
Consumption-based carbon emission accounting. Zhifu's work considers the methodologies and applications of consumption-based emission accounting, in which all emissions occurring along the chains of production and distribution are allocated to the final consumers of products.
Sharing economies as a pathway to sustainable societies. In collaboration with Professor D'Maris Coffman, Zhifu's research explores a new business model for a sharing economy in which public authorities, enterprises and consumers can collaborate to achieve environmental and societal benefits.
Zhifu commented: "I am very excited to be selected.... It is great that Forbes would like to honour climate change research. Climate change has been a complex collection of political, economic, and environmental issues. My research aims to explore the most cost-effective and equitable pathway to mitigate this."
Forbes' 30 Under 30 franchise champions young game changers all over the world. The 30 Under 30 list was first launched in the US in 2011, and has since expanded to include Asia, Africa and Europe. This year marks Forbes' fourth annual 30 Under 30 Europe list, with a total of 300 winners across ten categories
The honorees on the list are judged on leadership and disruption, entrepreneurial mind-set and results, and the likelihood of changing their field over the next half-century.