2021 best paper award of JPSE
Published 22 April, 2022
The editorial board of Journal of Pipeline Science and Engineering (JPSE) are pleased to bring you the first best paper award for the journal. Annually, a best paper will be selected by the board and certificate/s will be issued to the authors.  
Congratulations to the 2021 award recipient, Dr. Xian-Kui Zhu for his paper
The paper brings together Dr. Zhu's 30 years' research and technical achievements in the areas of pipeline safety evaluation and failure prediction. Since publication, the paper has been cited nine times. Dr. Xian-Kui Zhu is a senior research fellow at Savannah River National Laboratory, USA and is a renowned scholar in the field of international pipeline safety engineering.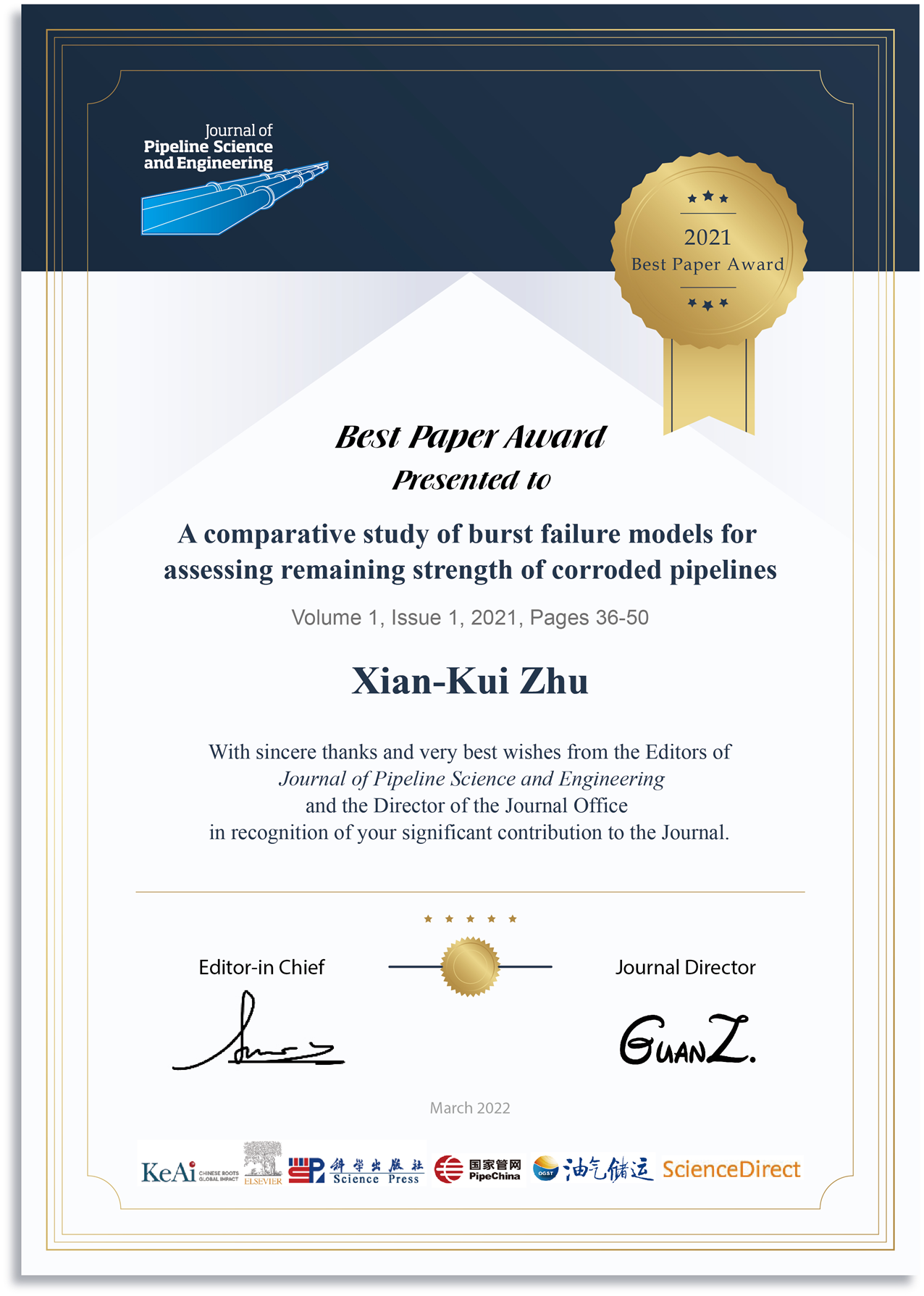 In 2021, JPSE compiled its first volume consisting of four special issues with a total of 40 articles. The journal was also indexed by Scopus and DOAJ and has received widespread praise from professional technicians in the field of energy pipelines.