Editorial board member Haoran Zhang becomes the first Chinese scholar to win the John Tiratsoo Award
Published 11 February, 2022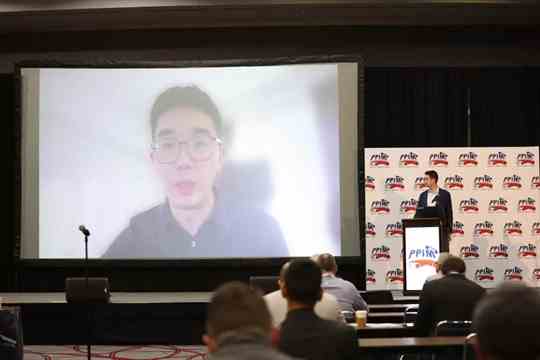 Dr. Haoran Zhang, editorial board member of the Journal of Pipeline Science and Engineering, has been named one of two winners of the 2022 John Tiratsoo Award for Young Achievement. Dr. Zhang was recognised for his contributions to the intelligent and digital management of pipeline networks, especially in the field of intelligent pipeline scheduling optimisation.
About the award
Each year, the judging panel of the John Tiratsoo Award for Young Achievement select just two winners from the many nominations they receive from around the globe. Dr. Haoran Zhang is the first Chinese scholar to be granted the honour in the award's 34-year history.
The John Tiratsoo Award is sponsored by the Young Pipeliners International (YPI). It was established in memory of John Tiratsoo, who is the co-founder of the Pipeline Pigging and Integrity Management Conference (PPIM). It is the highest honor young pipeline engineers can receive and recognises the achievements of individuals under 35 years of age who have demonstrated a valuable and original contribution to the industry.
Dr. Zhang was presented with his award in February at the 2022 Pipeline Pigging & Integrity Management Conference in Houston, Texas.
About Dr. Haoran Zhang
Dr. Zhang graduated from China University of Petroleum (Beijing) in 2018 with a PhD in Oil and Gas Storage and Transportation Engineering. He obtained his second doctoral degree in Environmental Science from the University of Tokyo, Japan, in 2021. He has also received several scientific and technological progress awards and the title of outstanding researcher from Japan's Ministry of Education, Culture, Sports, Science and Technology in 2020. At present, Dr. Zhang works in the Center for Spatial Information Science at the University of Tokyo, Japan, where he focuses on big data mining and system optimisation research. In addition, he also serves as the Associate Editor, Subject Editor, and editorial board member of several international journals, including Journal of Pipeline Science and Engineering. In 2021, Dr. Zhang and Professor Yongtu Liang jointly edited a special issue of the journal entitled "Smart Operation and Management of Pipeline".