KeAi Visits Renowned Institutions in Chengdu
Published 23 May, 2014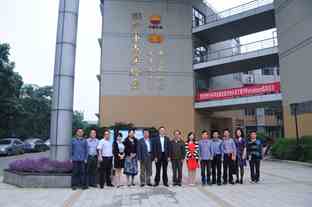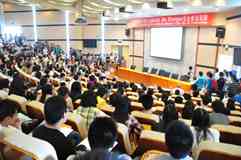 Early this month KeAi's board Chairman Mr. Peng Bin and General Manager, Keith De Blanger visited several research institutes in Chengdu, as part of an introduction visit with the purpose of generating new international cooperation across journal editorial departments. KeAi which translates as Love for Science is the new joint venture of Elsevier and CSPM.
Among the renowned institutions they visited were the Chengdu Institute of Biology, the West China Hospital and the Southwest Petroleum University. Representatives from Beijing China Science Journal Publishing Ltd. were also present during this trip.
During this visit General Manager Keith De Blanger spoke about how to improve international influence in Journals and about the importance of widespread use of data analysis tools, which are two of the main focuses of KeAi. These talks were given to editorial members of the Chengdu Institute of Biology as well as in excess of 80 Journal Editors and Editorial Board members.
The KeAi team also took this opportunity to visit the Chengdu branch of Science Press, where the role of international scientific and technological innovation in the future of publishing was discussed, both entities were optimistic about future cooperation. Colleagues from Science Press said they were inspired and touched by Keith de Blanger's presentation on the subject.
The trip came to an end with the Workshop "How to get published" given in cooperation with Publishing Connect to the postgraduates, doctoral candidates and faculty of the Southwest Petroleum University. The lecture was warmly welcomed by the audience, with an attendance of more than 200 people.